Executive Board
Janet Wasko, President
Janet Wasko is the Knight Chair for Communication Research at University of Oregon in Eugene, Oregon, USA. She received a Ph.D. in Communication Research at the University of Illinois, Champaign-Urbana, and has been a member of IAMCR since 1978, serving as the Head of the Political Economy Section from 2002-2009.
She is the author, co-author or editor of 19 books. The most recent collection is The Handbook of Political Economy of Communications (Wiley-Blackwell, 2011), edited with Graham Murdock and Helena Sousa. Her research and teaching focuses on the political economy of media, especially the political economy of film, as well as issues relating to democracy and media.
---
Graham Murdock, Vice President
Graham Murdock, Professor of Culture and Economy at the Department of Social Sciences at Loughborough University, Visiting Fellow in Media and Communication at Goldsmiths London University is well known for developing a critical approach to the analysis of culture and communication that combines insights from across the humanities and social sciences. He has taught around the world having held the Bonnier Chair at the University of Stockholm and the Teaching Chair at the Free University of Brussels and been a Visiting Professor at the Universities of Auckland, Bergen, California, Curtin Western Australia , and Wuhan and Chongqing. His writings have been translated into twenty languages. His recent books include; as co-editor, The Idea of the Public Sphere (Lexington 2010), The Blackwell Handbook of Political Economy of Communication (2011), Money Talks: Media, Markets, Crisis (2014), and in Mandarin, New Media and Metropolitan Life: Connecting, Consuming, Creating (2015).
---
A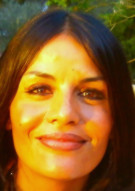 imée Vega, Vice President
Aimée Vega Montiel is Researcher at the National Autonomous University of Mexico, Center of Interdisciplinary Research in Sciences and Humanities. Ph.D. in Journalism and Communication Studies, Autonomous University of Barcelona. She has been member of IAMCR since 2005. She was the Chair of the 2009 IAMCR Conference. She has served as member of the Scholarly Review Committee (2010-present), Co-Chair of the Gender and Communication Section (2010-2012) and Co-Chair of the Task Force (2010-2012).
She is specialist in feminism and communication and she is particularly interested in women's human rights, media and communication. She has published in these areas.
---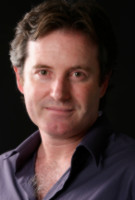 Gerard Goggin, Secretary General
Gerard Goggin is Professor at Wee Kim Wee School of Communication and Information, Nanyang Technological University, Singapore. He is author/editor of 20 books and over 175 research papers.
His work has focussed on social, cultural, and political dynamics of digital media, especially as these unfold in international settings.
Gerard also has a longstanding interest in disability, human rights, and media.
---
Elske van de Fliert, Treasurer
Elske van de Fliert is Associate Professor and Director of the Centre for Communication and Social Change, The University of Queensland, Australia. She coordinates and teaches in the Master of Communication for Social Change and is currently involved in several research for development projects in Indonesia, Timor Leste and Mongolia. She has a PhD in Communication and Innovation Studies from Wageningen University, the Netherlands. She served as co-vice chair of the IAMCR Participatory Communication Research Section from 2013-2016.
Elske's research interests include participatory development communication and engagement processes for sustainable rural development and social change. She is co-editor, with Pradip Thomas, of the book series Palgrave Studies in Communication for Social Change, in which they co-authored the book Interrogating the Theory and Practice of Communication for Social Change (2015).
---
Bruce Girard, Executive Director

Girard has been executive director since 2015, after running the technical secretariat in Uruguay for 10 years. Previously he was an independent consultant specialised in community and alternative radio, participatory communication, ICTs for development. He is co-author or editor of six books, from A Passion for Radio (1992) to Enabling Openness (2013). As Executive Director, Girard serves as an advisor to the executive board.